Fahim Mashroor Awarded As The Entrepreneur of the Year 2018
Fahim Masroor, the Chief Executive Officer and Founder of Bdjobs.com the top job portal in the country, was awarded as the entrepreneur (Medium Entrepreneurship and Service category) of the year 2018
Fahim Mashroor is awarded for the first time as successful IT entrepreneur of the country. Prime Minister Sheikh Hasina officially gave this award on Wednesday.
The is conferred in five categories each year. The prize is mainly given to the entrepreneurs of local small and medium enterprises. The categories are small entrepreneurs (women), small entrepreneurs (men), medium entrepreneurs (manufacturing), medium entrepreneurs (services).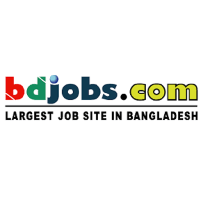 In 2000, Fahim Mashroor founded Bdjobs.com with his friends. It is currently the most popular job portal in Bangladesh. Every day, more than one lac people visit this portal. The life story of more than 2 million people is stored on this platform. In the last 18 years, more than 1 million job seekers have got jobs through Bdjobs, said Bdjobs.
Along with Bdjobs.com, Fahim Mashroor is the honorable CEO of e-Commerce Marketplace 'Ajkerdeal' and Social Media platform 'Beshto'. He is also the Director of Bangladesh Association of Software and Information Services (BASIS).